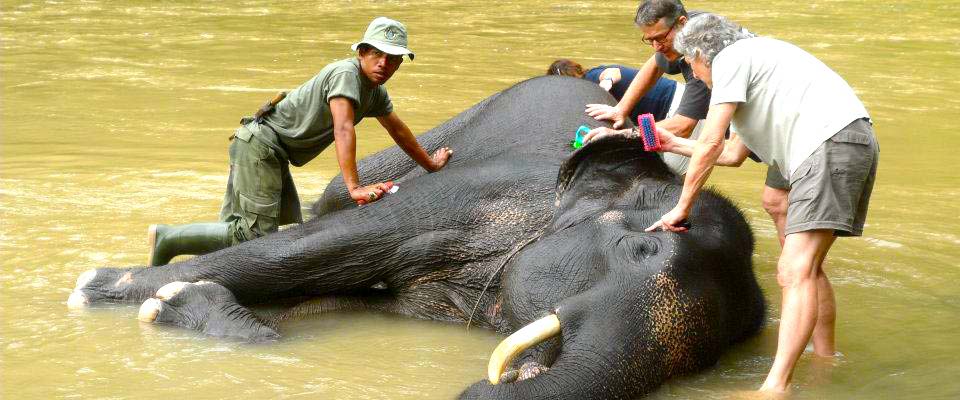 Sumatra
The sixth largest island in the world at 473,481 km2 with a population of 50,365,538 has an incredibly diverse range of peoples and cultures. Sumatra is divided into nine provinces: Nanggroe Aceh Darussalam, North Sumatera, West Sumatera, Riau, Jambi, Bengkulu, Bangka-Belitung, Lampung and South Sumatera and the people represent many different ethnic groups, speaking 52 different languages. Most of these groups, however, share many similar traditions and the different tongues are closely related.
Sumatra has a huge range of plant and animal species but has lost almost 50% of its tropical rainforest in the last 35 years and many species are critically endangered such as Sumatran Tiger, Sumatran Rhino and Sumatran Orangutan.
Sumatera is a paradise for nature lovers. National parks cover regions from the northern until the southern tip of the island. Taman National Gunung Leuser in Aceh, is one of the largest national parks in the world and home to a variety of primates, such as gibbons and orangutans, the Sumateran rhinoceros, tigers and elephants. In North Sumatera, the Great Bukit Barisan Forest Reserve is a must for naturalists. The Bahorok Orangutan Rehabilitation Center at Bukit Lawang near Medan is also worth a visit. One of the most exciting river adventures can be found in this region. About 10 hours' drive from Padang, the Kerinci Sablat National Park covers the area around the active volcano, Mount Kerinci (3805 m). The largest park in Sumatera, Kerinci-Seblat contains areas of lowland rainforest home to rhinoceros, tigers, clouded leopards, elephants and a wide variety of bird species. To the east of the mountain is a botanists' haven, a high-altitude freshwater marsh known as Lake Bentu. White water rafting down the rapids and bends of Krueng Tripa and the River Alas is an experience that will make you soaking wet and breathless.
Packages