Habema Lake And Shadow of Trikora Mountain
Route : Jayapura - Wamena
Duration : 12 Days / 11 Nights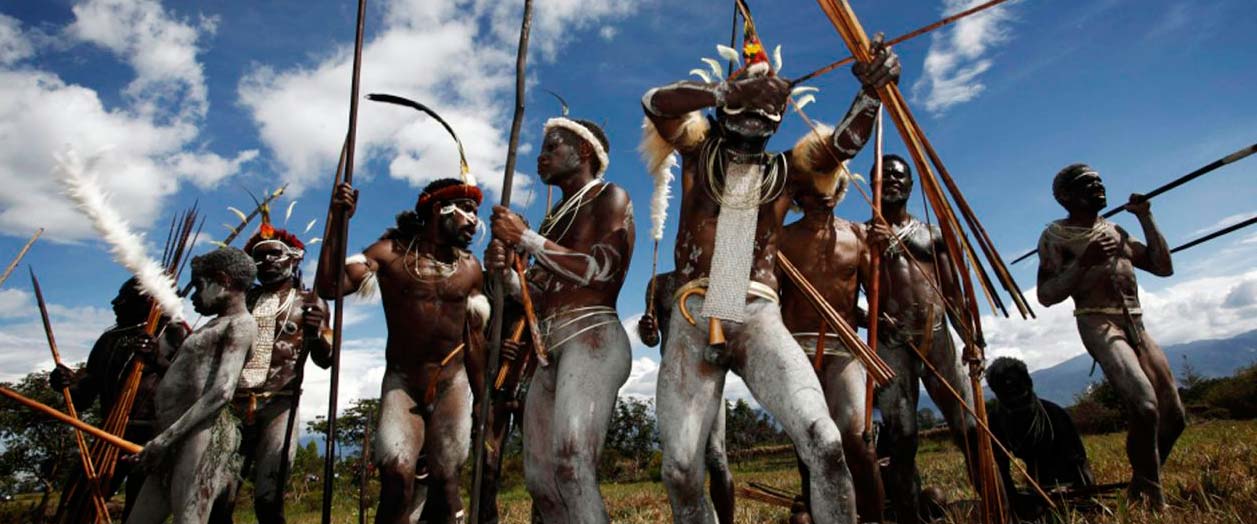 INCLUDED:
Ticket Jayapura – Wamena – Jayapura (Round trip)
Transportation
Meals as per program
English Speaking Guide
Traveling permit
Donations/entrance fee
EXCLUDED:
Domestic flight from Jakarta/Bali to Jayapura and back
Travel Insurance
Airport taxes and extra baggage charges
Personal Expenses
Laundry
Drinks / beverages
Flight cancel.
Day 01: JAYAPURA – WAMENA
Morning arrival at Jayapura airport, catch noon flight to Wamena. Arrival of Wamena airport transfer to hotel and free program
Day 02: WAMENA – IBELE – PILIA (B/L/D)
Breakfast at hotel, then by car drive to Ibele village for about 30 minutes then start hiking up to Pilia village for about 6-7 hours with passing Lani gardens and other villages.
Day 03: PILIA – DAILA (B/L/D)
Today continue our trek up to Yaboge with passing Daelah villages and rain forest. Our trek will be around 6-7 hours. Afternoon arrives and our team will build tent for overnight.
Day 04: DAILA – YOBOGIMA (B/L/D)
Today continue our trek up to Yabogima with passing rain forest. Our trek will be around 7 hours. Stay overnight at tent.
Day 05: YOBOGIMA – FOREST (B/L/D)
Today our trek up to Hambema Lake for about 6 hours. o/n at Tent
Day 06: FOREST – HABEMA LAKE (B/L/D)
After breakfast, hiking up again to slope of Trikora Mountain as we called area HABEMA LAKE with elevation about 3200 meter above sea level. The temperature will be very cold (7-10 degree Celsius) The Orchid flowers are growing surrounding of lake. Overnight at camp
Day 07: HABEMA LAKE – TEUNERI (B/L/D)
Hot tea or coffee will be good for breakfast in the cold area and enjoy the fantastic panorama around Habema Lake. Then going down to Teuneri Village for about 6 hours as our next destinations. Stay overnight at tent.
Day 08: TEUNERI – JUNGLE (B/L/D)
Breakfast and trek back on way to Wamena with different way, our trek will be about 6 hours. Overnight at tent
Day 09: JUNGLE – ABITNO – BABILOLO (B/L/D)
Through rain forest trekking down for about 5-6 hours. Meals will be provided by cook. Overnight at tent
Day 10: BABILILO – WALAIK (B/L/D)
After enjoy breakfast at camp, continue our trek to Walaik Village. Dinner and overnight at teacher's house.
Day 11: WALAIK – WALESI – WAMENA (B/L)
The last our trek will be shorter trek. Afternoon we will arrive at Walesi village and get car to bring you to Wamena town.
Day 12: WAMENA – JAYAPURA – DEPARTURE (B)
Breakfast at hotel and fly to Jayapura, arrival at Jayapura airport you may catch your flight to next destinations.
End Of Service